Bill and Jill Insulators Catalog Auction 156
Auction Status: Closed
Thank you all for your participation!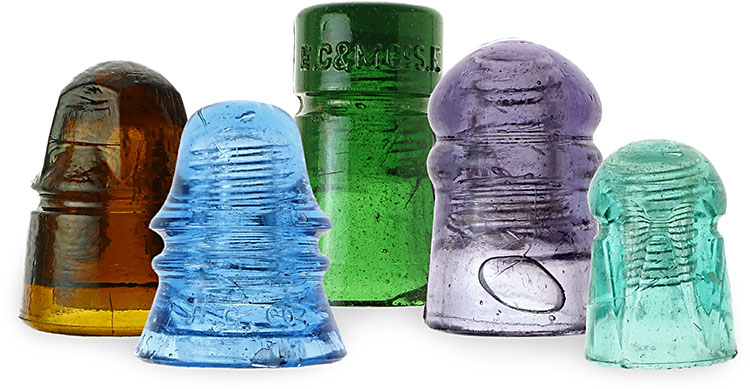 A killer duo of a Emerald Green and Blackglass CD 123 ECM, several Boston's including an amazing CD 158 in Amber, a purple CD 126 "blobtop", a great pair of CD 110.6 large corkscrews in Green and Blue, an outstanding group of California two-tones and blue and milk swirls, CD 110 and CD 150 "Barclay" patent styles, several CD 121 WFG's including the desirable Teal one, a selection of "JUMBO" and NEGM power pieces, and... Well you get the idea! In addition, there are many more great items in all price ranges!
If you have not registered for any of our previous auctions, why don't you register for this auction now? Note if you get an error that your username or email exists, it is possible you have already registered and you don't need to register again and you only need to login (see below).
If you have registered for any of our previous auctions, you do not need to register again; you only need to login. If you believe you did register before, but perhaps have forgotten your username or password, you can just retrieve them.
Bill and Jill Meier
Auction technology and web site hosting provided by Bill Meier.